Preparing for gloomy mornings and chilly evenings with a newborn can be hard. The panic of keeping them warm but not too warn, making sure they're always comfortable and lastly, we still want our little ones to look trendy when meeting their new family.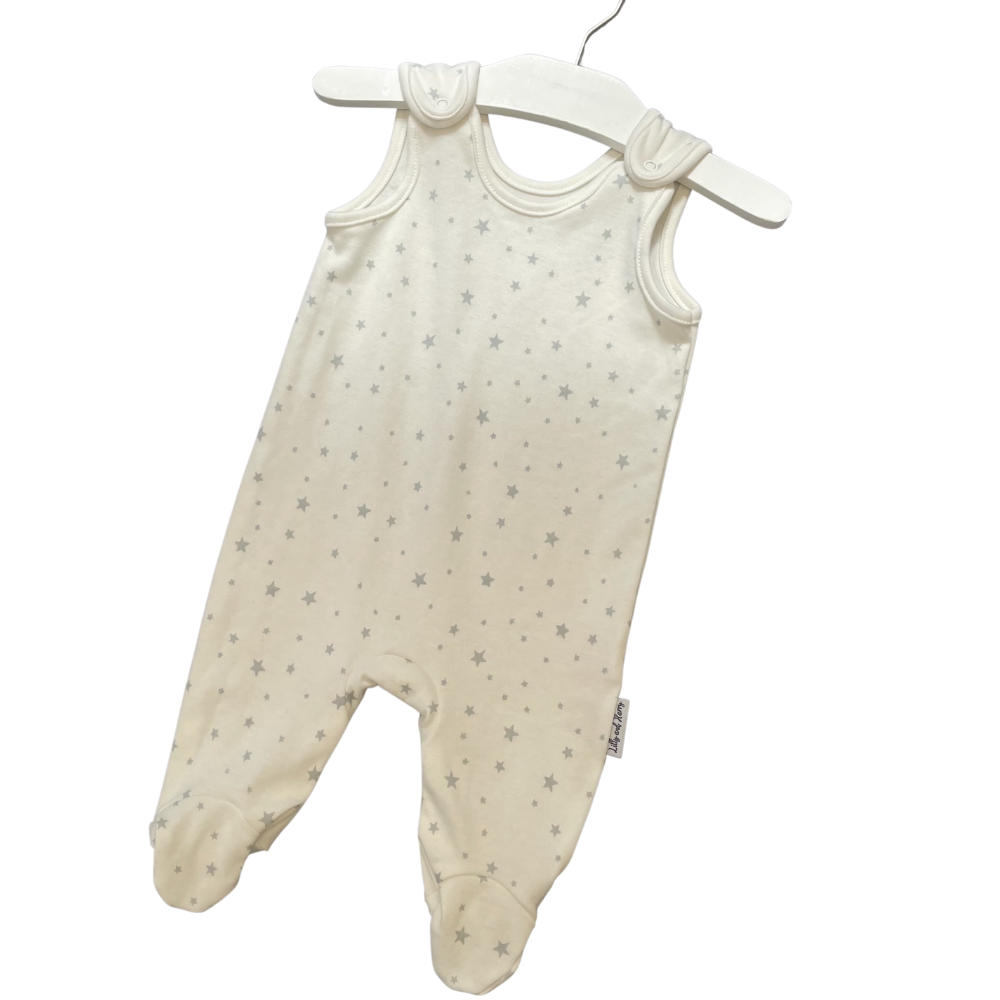 Layering
Experts advise to layer your baby's autumn and winter outfits. This makes it easier for you to remove and add items of clothing as when their temperature needs adjusting. This way you can stay in control.
Pair our rompers with a super soft long sleeve t-shirt, a matching hoodie and even our little hats.
Shop Rompers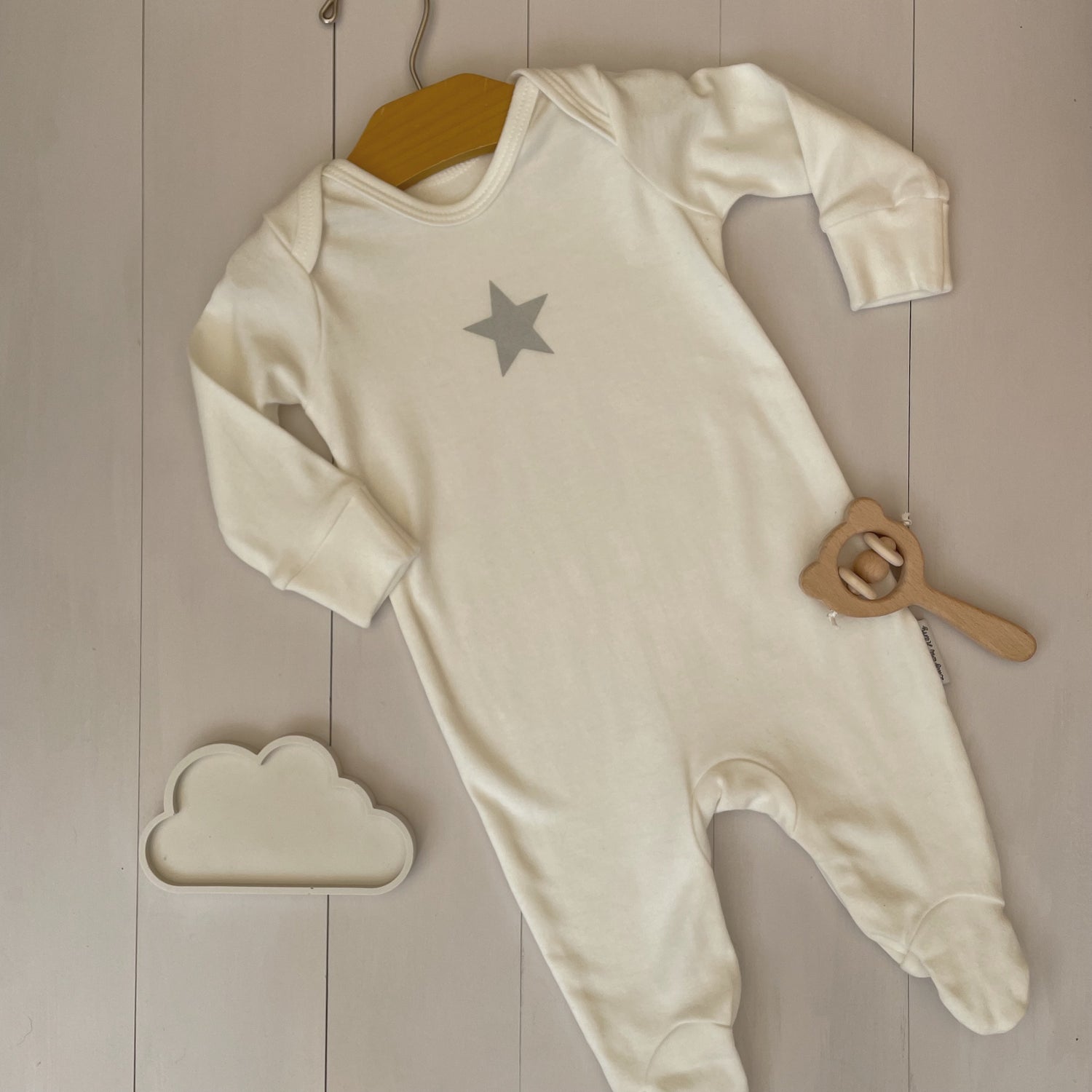 For Chilly Evenings
Wrap baby in our milk-white star long sleeve romper with covered feet to keep them warm.
Shop Long Sleeve